How to Assign WPDaddy Header#
When your website header is ready, you can assign it either globally to the whole WordPress website or specific page. Please follow these steps to do that.
Use It As a Default Header For the Whole Website#
Please open WPDaddy Builder section in your WordPress dashboard and click "Settings" in the header that you want to assign.
You will get a popup window with the settings for that specific header.
Make the proper changes and click "Save Settings".
Note!
The status "active/inactive" shows the global activity. If the header is assigned to the specific page, the status will be "inactive" here.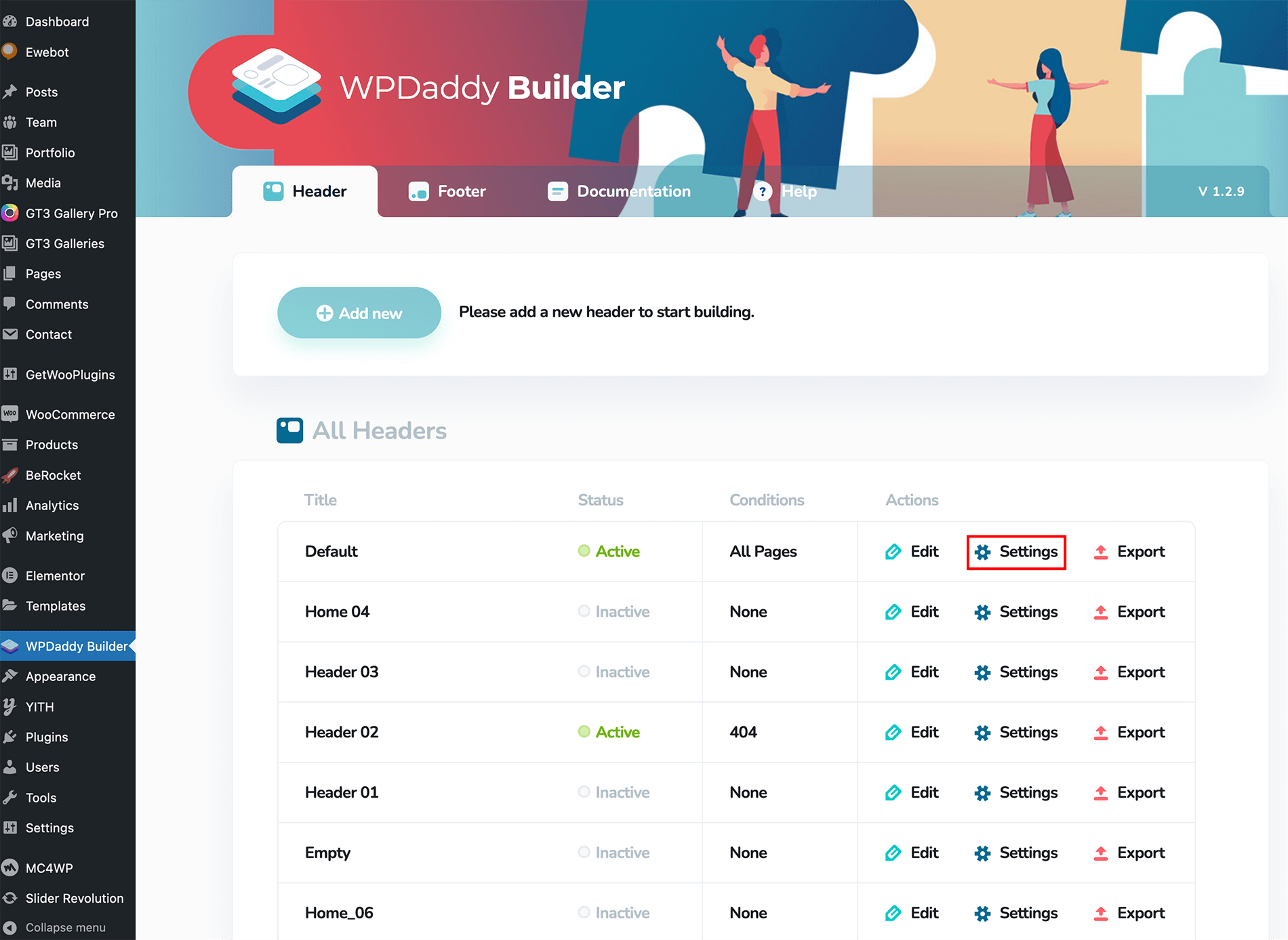 Use the Header On the Specific Page#
Please open that page in Elementor editor.
You will see a WPDaddy Builder control panel icon.
Click that icon, in the popup window please assign the header.