The Sticky Header feature lets your website header stay fixed at the top of the screen while scrolling through the page. The sticky header needs to show the important information to the website visitors.
How to Enable Sticky Header#
select the main header section, and click "WP Daddy" tab.
Please open your website header in Elementor.
Select the main Elementor header section.
Navigate to WPDaddy tab.
Enable sticky option.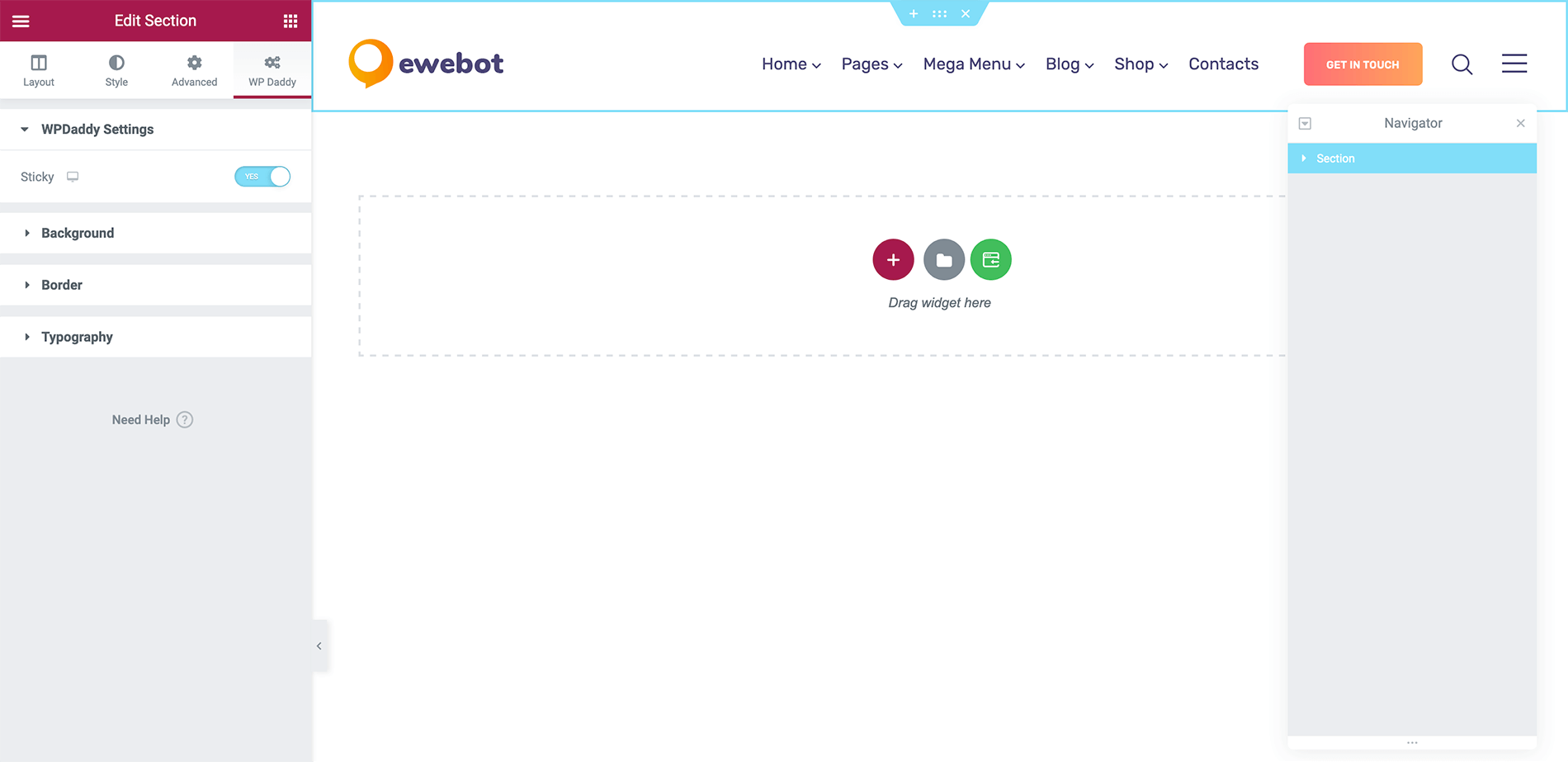 Frequently Asked Questions#
How to add the custom logo to the sticky header

Please open the header in Elementor, select the logo widget. In the logo widget settings "Sticky Logo", please upload your custom logo. It will appear in your sticky header.
How to change the sticky header colors (background, text etc)

If you want to change the sticky background color or add background image, please open the header in Elementor, select the main header section. In the Elementor settings panel, you will see "WP Daddy" section, then navigate to "Background". Right there you will be able to change the background color or add the background image.

You can also change the menu items color (text color, link color , link hover color etc) in "Typography" section.